THE MOM CENTER
BECAUSE YOUR NAME IS NOT MOMMY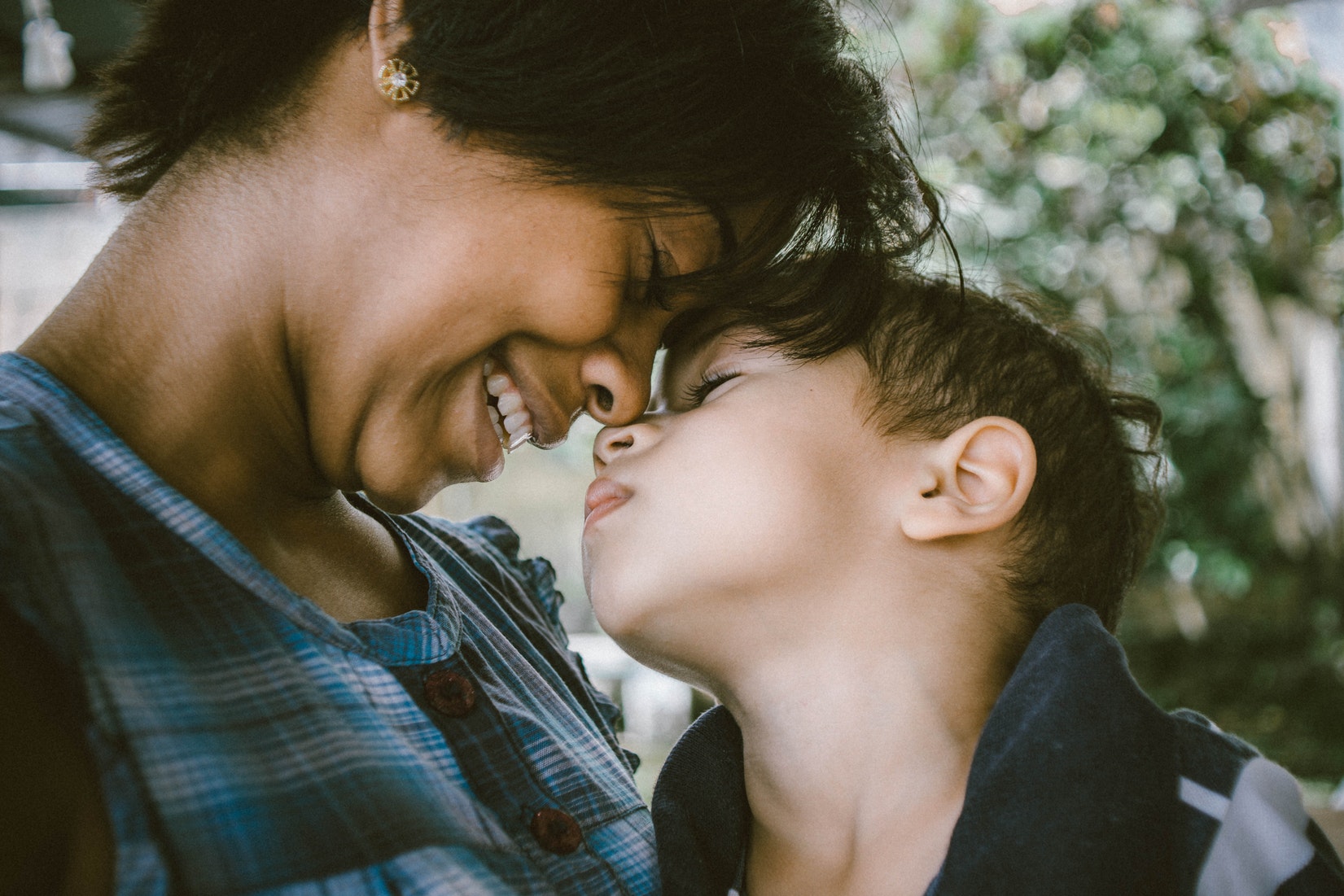 You were a person before you became a parent AND YOU STILL ARE. It's just that you lost that connection to yourself when you had your beloved babies.
It's soul-wrenching to lose who we are to become who society thinks we should be.

To have to try to figure out this whole parenting game on our own.

To not ever have someone to support US as mothers.

Because, frankly, without that support, we struggle to be the mothers we know we can be.

But don't lose another minute to searching for answers in fluffy blog posts or podcasts that don't really offer solutions...just more frustration.

Get the support you need.

Get the solutions you're looking feverishly for.

Because when you do, you become the person that lives inside you. that longs to be seen and heard again...not just the you that keeps giving pieces of yourself away without ever getting any of it back.

Welcome to the Mom Center.
This is where YOU come back into your life.
After Joining Us:
Your loneliness and isolation are replaced by relief that you have found your squad.

Your stress level has plummeted because you have a place to get advice and let off steam BEFORE things blow up at home.

You are ACTIVELY held accountable in tending to your own JOY (instead of just everyone else's)

You have healthy ways to emerge as YOURSELF, instead of continuously being sucked into being everyone else's MOM (your husband/partner, kids, family members, friends).

You wake up excited to check the self-care prompt for the day. Yes, I put wake up and excited in the same sentence!

You're constantly sharing the free trial with your friends because you know that they need this place, too.
Motherhood can be lonely, but you are not in this alone. There's a whole squad of moms just waiting to have your back.
From the moment we learn we're becoming mothers, everything seems to change.
Society - the media - social media - our friends and family - all contribute to the expectation that we are now "mommy" and nothing else matters anymore. No longer an individual, "mommy" is expected to be a superhero.
Our schedules get busier, our heads start to spin, and it feels like EVERYONE needs a piece of us… until we have no pieces left to give and we feel we've lost ourselves in the process.
It doesn't have to be this way, mama. I promise it can be different.
Here's what it's like inside The Mom Center:
"This resonates with me so much. Holding space for you"

"Friend breakups are so painful. So for sure holding space for this pain."

"Hey. I've been MIA so feeling extra tender in participating ...."

"Thank you for sharing this! Searching for a job is a drag (at best). Your outlook is inspiring and hopeful. Thank you for putting this out to the universe."

"I've been feeling really grateful for the help I have been receiving during this time. Getting that "ask" out there has led to so many amazing things, though I am still struggling with being direct about my needs."

"Well as long as we're being honest . . . :-)"

"Treat yourself and share it. You deserve it. We're here for you."
I'm a maternal mental health expert, advocate, and community leader who helps moms remove their capes and reconnect with their whole selves. As a certified life coach and founder of The Mom Center, an online community exclusively for moms, I've coached over 2,000 women on how to place their names at the top of their priority list, without guilt or shame.

My unique approach to this work includes a methodology that sits at the intersection of capitalism, patriarchy, and self-care. My message moves beyond the traditional themes of finding balance and improving productivity for moms, and takes a 360 degree look into strategies that encourage your complete mental and emotional wellness.

Mamas have described me as radical, honest, and uplifting, a mom for moms. I do this work because of my own experience with recovering from a traumatic birth and battling postpartum depression, when I became a mom for the first time. My goal is to put moms in the spotlight and celebrate them for their courage to stand boldly in the truth of who they are - with or without capes.
Tl;Dr I will mom you.
"I joined the Mom Center because Graeme's coaching changed my life."

- Mom of an elementary schooler
THE DETAILS:
$35/month or $350/year
7-day FREE trial with full access to everything so you can jump right in

Daily Self-Care Prompts to keep you on track

Twice Monthly Video Calls to help you really connect with the community

Private website and app - no ads, no distractions, and no zombie scrolling

Daily Access to Graeme - now you've got a coach in your pocket

Resource Library (so you don't have to search the whole internet for answers!)

24/7 access to the community via Website and App so you are never alone (even at 2am when your baby is awake and you're crying)



"I need DAILY structures for accountability or I won't remember/make time to take care of me"
- Single mom of one

"I love the little action steps to keep the week's topic right at the front of my mind. It helps me focus instead of looking at all the shiny new things or thinking about all the dumpster fires on the Internet" - Married mom of two (elementary & middle)

"I joined because Recovering from Recovery set me on a path that I want to continue. Plus, she (meaning Graeme) is really fun while being really genuine...and she seems to bring together some amazing folks, so I wanted to be part of all that. Momming can be lonely, and I crave community. This seems like a great place to be part of one."
- Mom of two preschoolers
"It takes a village to raise a child", we've all heard that, right? But moms need a village, too. That's what you'll find when you join us. It's YOUR virtual village - a place to get the support you need in a space that is safe for you to be who you need to be, to learn who that is, and to take back your JOY.
In return? You'll be cultivating a happier, healthier you and a happier, healthier home environment for your family.
Welcome to your village, mama!